WSU Librarian Talea Anderson provides access to disability history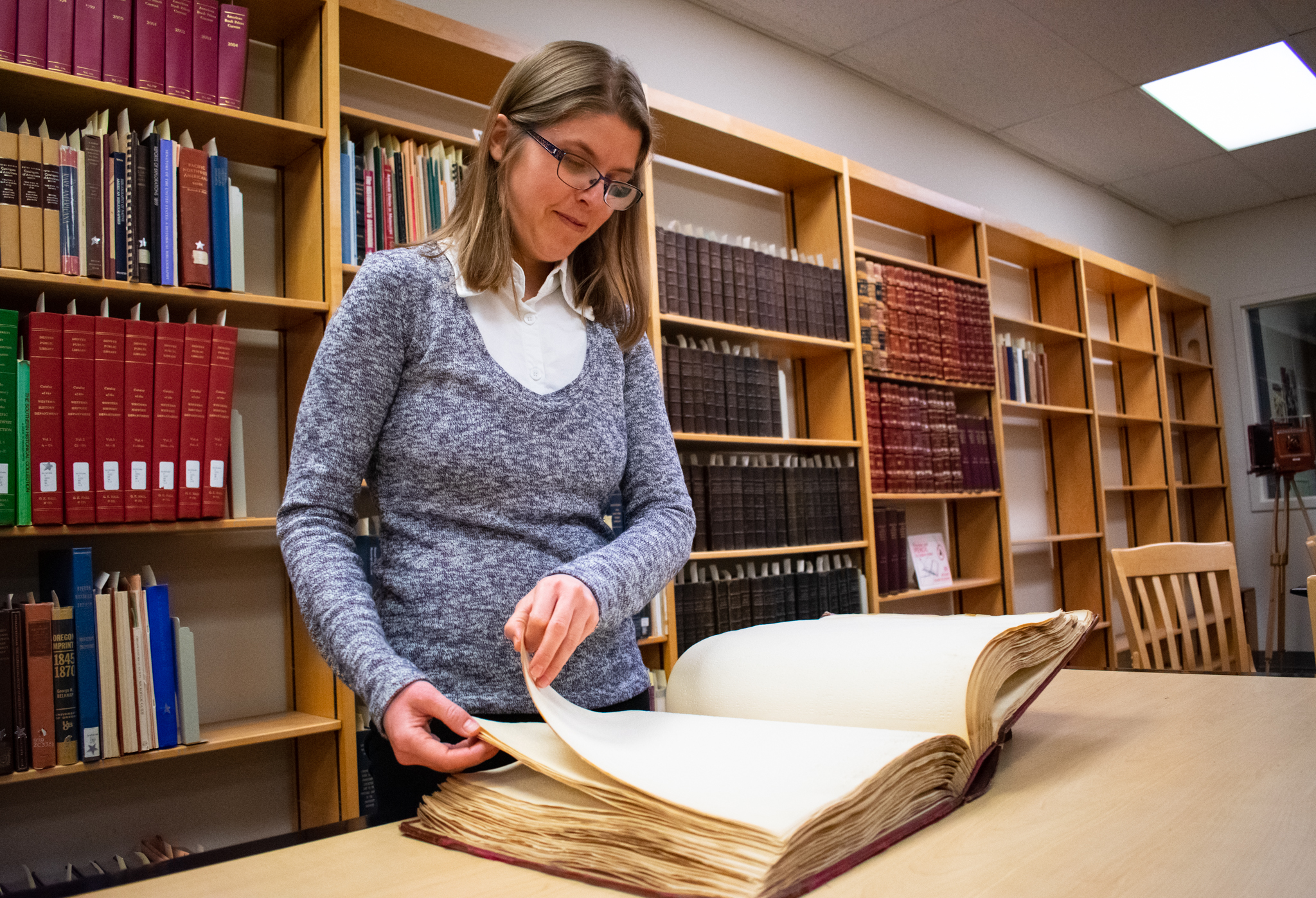 Talea Anderson grew used to piecing together someone's identity based on their voice or the clothes they wore, to passing as a sighted person, covering up her difficulty seeing the board in class, or getting lost on the way to meeting with a friend. Most of all, she grew used to society associating disabilities with shame.
Now, Anderson, WSU's scholarly communication librarian, said she has developed a hunger for providing access to disability history, including her own. As someone who was born blind and recovered some of her vision, Anderson realized people often forgot, ignored, or did not care to document this history.
"Sometimes there are really famous people who have disabilities, and nobody remembers them because those aren't the stories we choose to repeat," she said.
In 2024, Anderson said she hopes to release her book, "Eyes Like Mine," in which she explores her own relationship with low vision and that of historical figures, like French painter Claude Monet or American World War I fighter pilot Eddie Rickenbacker.
Trevor Bond, associate dean for digital initiatives and special collections, said Anderson's ability to write with a purpose is a true gift and something he noticed as soon as he read her resumé in 2015.
"You never know when a book down the road really changes somebody's life, and I think there's real potential for her work to do that — to influence and inspire others," he said.
Anderson's work at the Holland and Terrell libraries has already impacted many students and faculty, notably within the open-access textbooks program, Bond said.
Starting in 2016, WSU provided a $22,000 grant to Anderson, which she applied for and earned with the help of the libraries and WSU's Academic Outreach and Innovation division, she said. The grant helps faculty members develop textbooks and course materials that students could access at no cost.
For many students, textbooks are often the least of their worries after they pay for tuition, housing, and food. About every two years, Bond said publishers will release a new edition of a textbook, creating a "vicious cycle" in which students pay hundreds of dollars for essentially the same textbook.
"Through all that work, she [Anderson] saved students millions of dollars, which is just amazing," Bond said.
Anderson brings a "quiet leadership" to the library and is someone library staff look to for a mentor or collaborator, Bond said. Self-motivated Anderson is also a "superstar" when it comes to applying for fellowships and programs.
Last May, Anderson received the three-year Andrew W. Mellon Fellowship for Diversity, Inclusion, and Cultural Heritage, which aims to provide visibility to collections featuring marginalized experiences, she said.
Following her first year of the fellowship, Anderson said she hopes to organize a symposium, which will be a collaboration between WSU Pullman, WSU Vancouver, and the Washington State School for the Blind. It will highlight how libraries can facilitate access to disability history and the history of tactile print.
Accessibility is at the core of WSU Libraries, Bond said.
"As with any underrepresented group, [to have] resources for people that have similar challenges to look toward and to glean advice from or just a common understanding, I think that's so powerful," he said.