Gift Opportunities
Private Gifts are Used to:
Purchase books and scholarly journals in both print and electronic formats for all majors at WSU.
Maintain vital technology needed by today's students, such as laptops and information-loaded hand-held devices.
Support the preservation and digitization of photos, oral histories, newspaper clippings and manuscripts from WSU and the Pacific Northwest.
Help fund graduate fellowships for students to work in the WSU Libraries.
The Libraries serve the entire University and its missions. In turn, all alumni and community partners are needed and invited to support The Libraries. You can designate your annual, endowment and estate gifts to a specific collection or to where needed most.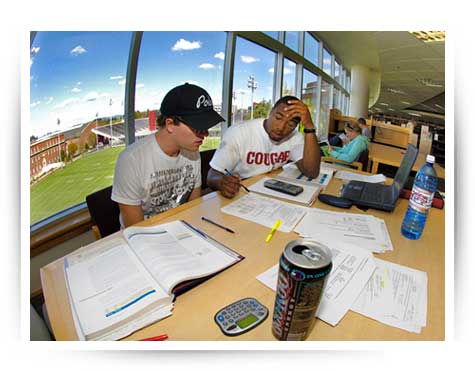 WSU Libraries:
purchase 35,000 books annually and, based on student and faculty indicators, should be purchasing substantially more
spend more than $3 million per year to offer full access to more than 30,000 digital journals, books, databases and other electronic resources.
are home to renowned collections, such as the personal collection of author Virginia Woolf and Isaak Walton's Compleat Angler, but such collections are expensive to purchase, process and maintain.