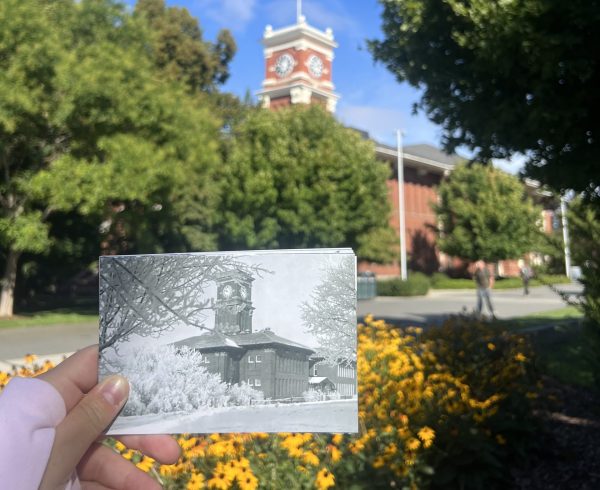 By Kaitlyn Hellriegel
As the fall semester picks up, it's the perfect moment to take a stroll down memory lane. While the new school year promises exciting adventures and academic pursuits, there's something about pausing to ponder the transformation our beloved campus has undergone over the years.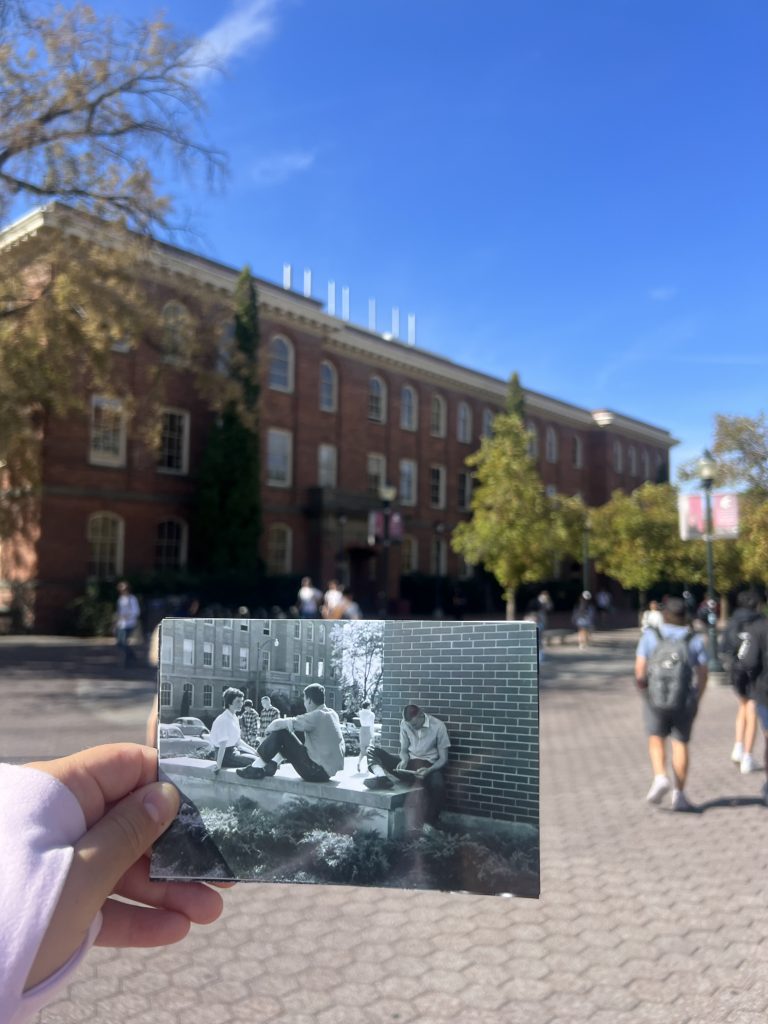 In this enchanting photo series, WSU Libraries invite you to take a visual trip through time. Campus then vs. now—a captivating comparison of old photographs and the current campus landscapes—reveals not only the evolution of our academic sanctuary but also serves as a portal to reminisce about the cherished moments that have graced these historic pathways.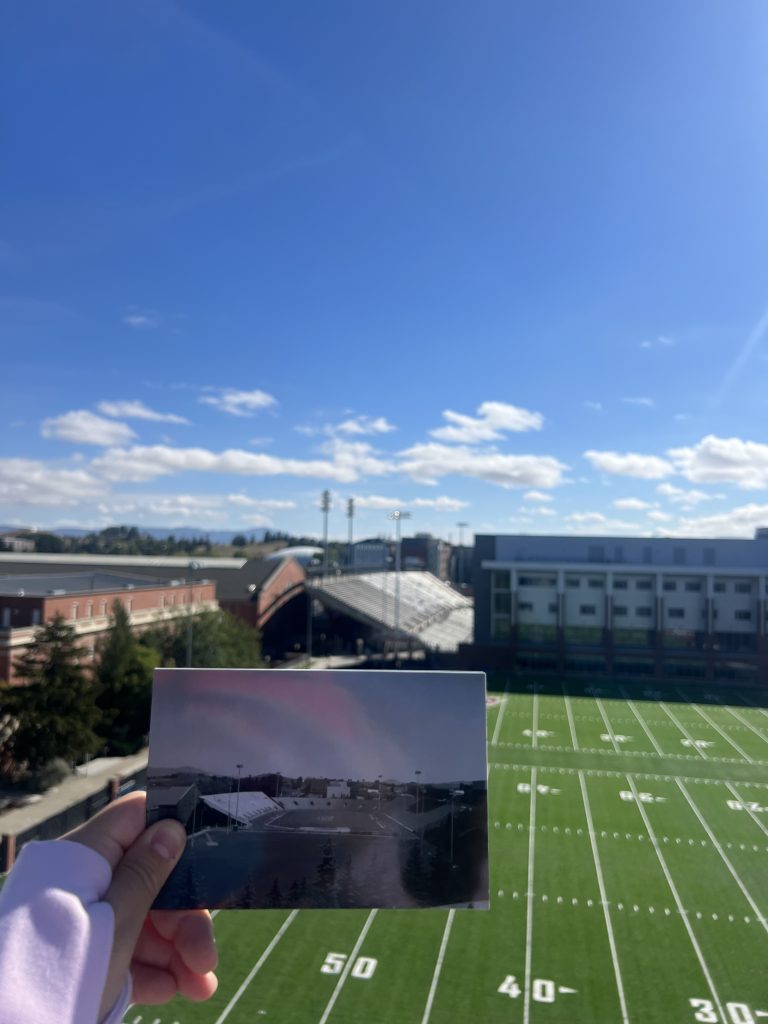 Black-and-white images capture a glimpse of WSU as it stood years ago, a testament to the enduring legacy of our institution. These pictures evoke a sense of nostalgia for all, sparking a deep-seated appreciation for the rich history that has shaped the university we know today.
One of the most striking aspects of WSU's campus transformation lies in the embrace of nature. The lush greenery in present-day photographs reveals our dedication to creating a balanced environment for learning and reflection and to preserving and enhancing natural campus beauty.
Each building on campus has a story to tell. What are your fondest memories of WSU? Which spots on campus hold a special place in your heart? Perhaps it's a shaded bench by the library or a tree-lined path leading to your favorite lecture hall. Share your cherished moments and connect with your fellow Cougars through the power of nostalgia on WSU Historic Photos Facebook group.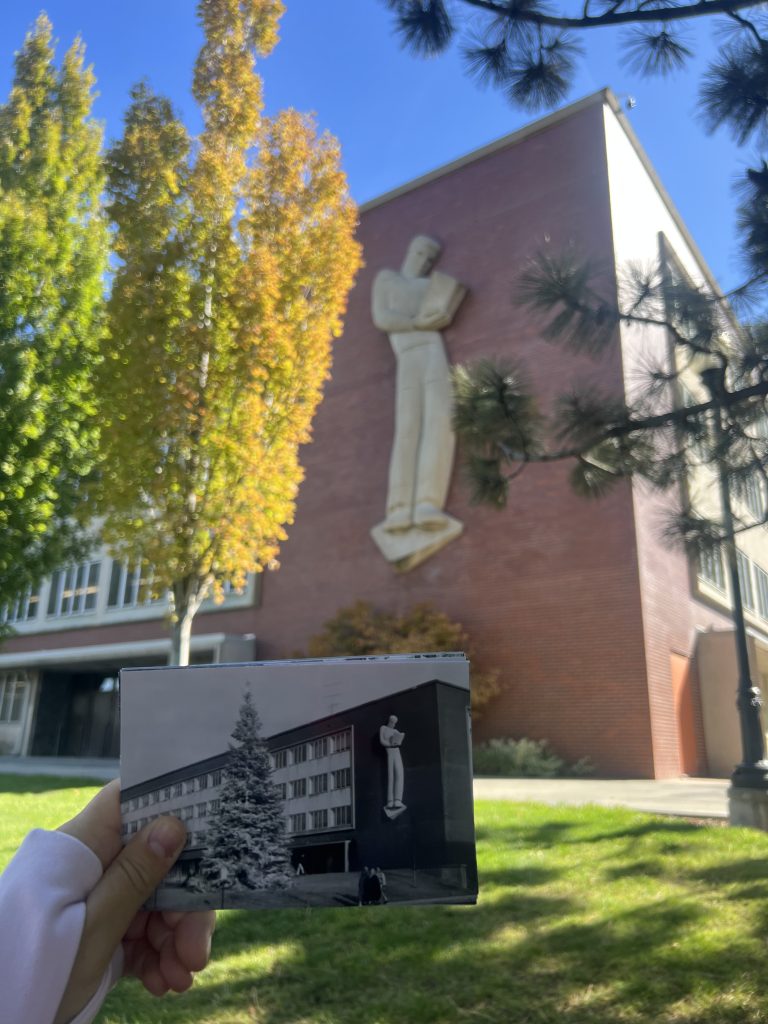 Martin Stadium has undergone significant transformations over the years. The once-empty field is now a dedicated practice area for WSU football, while the track that once encircled the stadium has been relocated. Moreover, a new building now obstructs the view from the stadium when standing atop Terrell Library.
At Holland Library, the massive tree that used to grace its surroundings was removed. However, beyond this substantial alteration, the library's exterior remains largely unchanged, with the statue of Nature Boy maintaining its timeless appearance.
Like Holland Library, Bryan Hall has retained its classic charm and character over the years. The iconic clock tower remains a symbol of WSU, standing as a testament to the university's enduring traditions.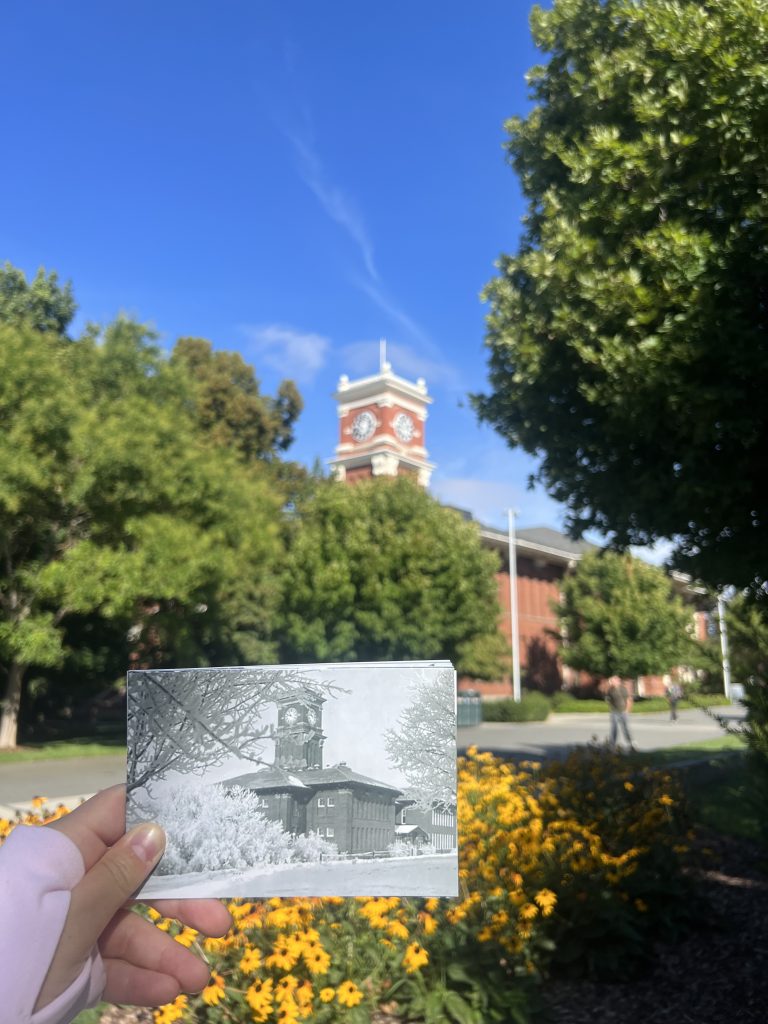 Bohler Gym offers a glimpse into the past with a 1953 photo showing students lining up to register for classes—a practice no longer in place. Today, this area has been revitalized with the addition of numerous trees and the establishment of a practice field. Recent renovations, including updated bleachers and court flooring, have made Bohler a welcoming space for WSU volleyball.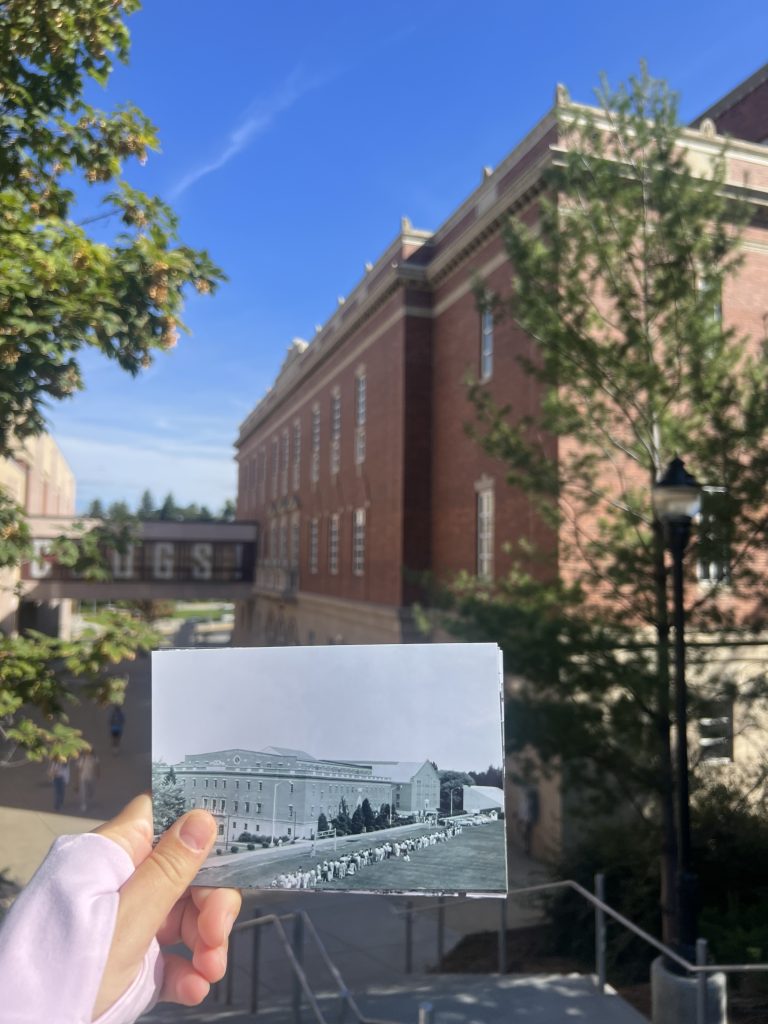 Community Hall, a timeless classic, has seen little change, allowing its architectural beauty to shine through time.
Lastly, Terrell Mall has undergone notable changes. In the 1960 photo, you'll notice that it once served as a two-way street—a far cry from the bustling pedestrian walkway it is today.
These glimpses into our campus's past and present showcase both the evolution and the enduring qualities that make WSU a special place to learn and grow.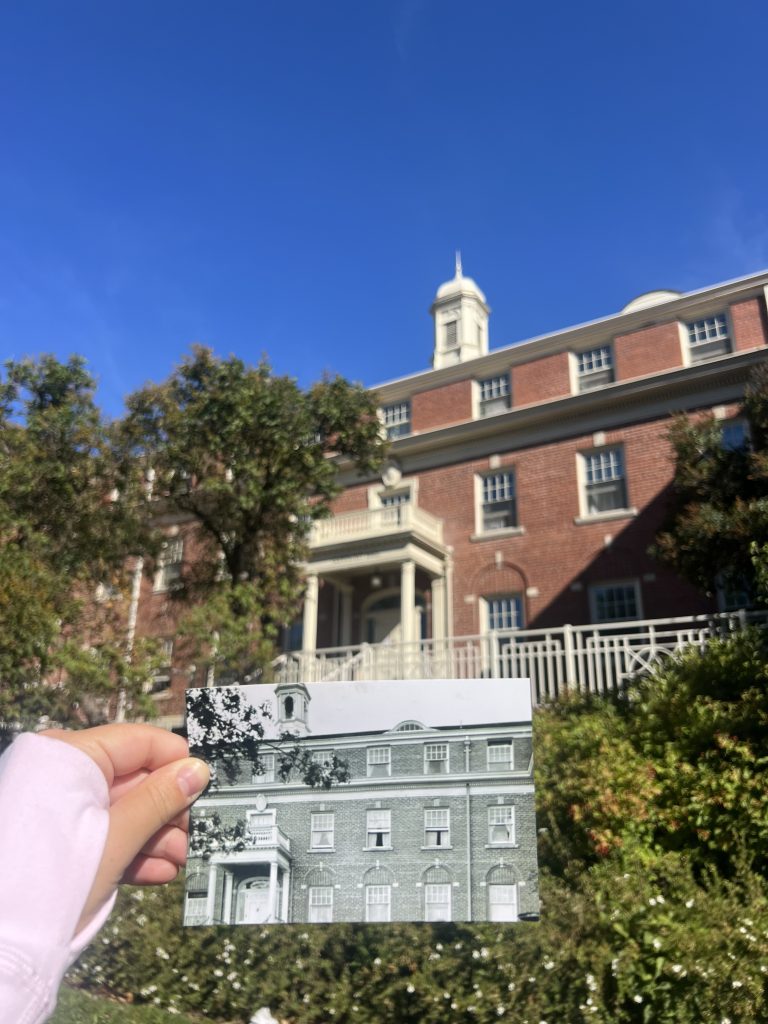 As WSU welcomes a new class of freshman, a new generation can revel in the beauty of change, marvel at the growth of our institution, and cherish the timeless memories that have been etched into every corner of our campus. Join us in celebrating WSU's past, present, and future, where every new school year holds the promise of adventure and discovery.
WSU Libraries Digital Collections have many more photos that reveal campus then and now. WSU was built to last and flourish; these brick buildings are sturdy and long lasting, just like the Cougar spirit at WSU, unwavering and enduring.