Paving the Way: A Woman's Journey from Student Activist to State Leader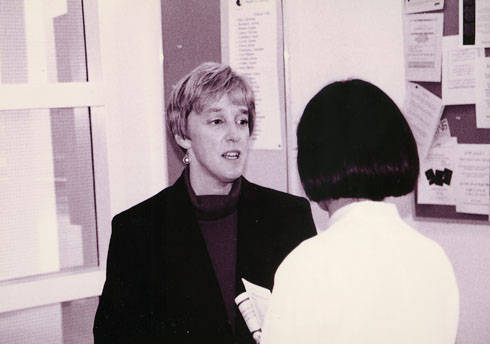 Washington State University has produced many accomplished alumni over the years; in honor of Women's History Month, WSU Libraries acknowledge and celebrate one of the university's most notable alumni and highlight her time at WSU. This remarkable woman who has made significant contributions to paving the way for future generations.
Patty Murray, a member of the Class of 1972, is serving as the first female U.S. senator to hold the prestigious title of president pro tempore. But Murray's journey towards leadership and activism began long before her remarkable career in politics.
Murray's determination to fight for fairness started in 1968, when women were required to wear dresses at breakfast, lunch, and dinner in the dining halls. This policy was a significant inconvenience during the long, frigid Pullman winters.
During her sophomore year, Murray led a campaign for change and organized a successful petition that allowed women to wear jeans to the dining hall. By taking notice of something that was unfair and gender focused, she worked to make a change to better lives on campus. This experience helped to shape Murray's belief in the power of grassroots organizing and advocacy, and it foreshadowed her future career as a political leader.
Murray's drive and passion for progress extended beyond Pullman. To gain a deeper understanding of the world around her, she took an internship in the psychiatric ward of Seattle Veterans Hospital to learn about the harsh realities of war and the impact it held on people her own age.
Murray was offered a minimum-wage job after college and swooped up any opportunity she was able to get at the time. Unfortunately, this meant she could not attend her graduation ceremony. Murray has since spoken at multiple WSU commencement ceremonies, inspiring new generations of students to follow in her footsteps. Murray often returns to her roots and school to speak and encourage future leaders. Her journey from student activist to state leader exemplifies the power of determination and the lasting impact that one person can have in paving the way for a more just and equitable future.
Murray has received numerous honors and awards, including the Presidential Medal of Freedom, the highest U.S. civilian honor. She remains a powerful voice for progress and social justice, and her legacy continues to inspire and motivate generations of women and men to do the same.