WSU Libraries use TikTok to elevate social media presence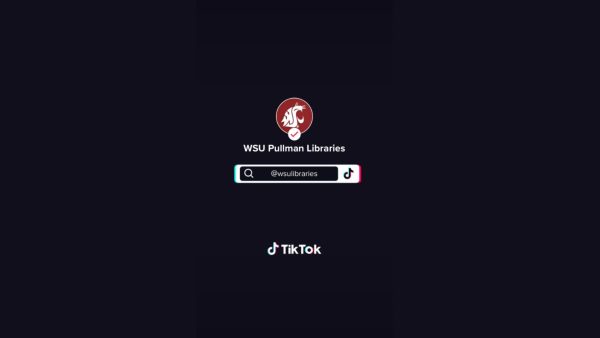 WSU Libraries in Pullman plan to elevate their social media presence. Currently, you can connect with us on Facebook, Twitter, Instagram, and now TikTok! 
TikTok is a video-sharing app that allows users to create and share 15-second to three-minute videos. The popular social media platform has surpassed one billion active users. 
The Libraries' new TikTok account will serve as a form of outreach to the WSU community and students. Marketing strategies include the creation of trend-driven organic content to appeal to the target demographic of WSU students and the community. Our strategies also include the use of popular and WSU-specific branded hashtags to increase user visibility and engagement. 
The plans and hopes with TikTok are to post weekly insights on specific materials and collections as well as educate WSU students about everything that happens behind the scenes at the Libraries.
Check out our TikTok @WSULibraries and see how we use social media trends to encourage students to utilize everything WSU Libraries have to offer.