Butch's Books: Recommended reads during Black History Month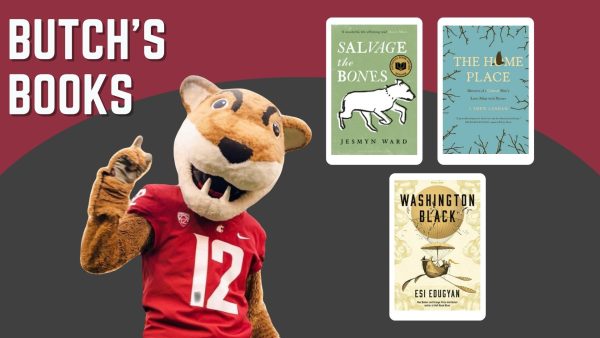 Washington State University Libraries encourages everyone to celebrate Black History Month by educating themselves on the experiences and perspectives of Black Americans through literature. Here is a list of recommended books compiled by WSU and library staff that offer a deeper understanding and appreciation for the contributions of Black Americans.
"How to Be an Antiracist" by Ibram X. Kendi is a powerful book that combines memoir and manifesto. This book offers an in-depth exploration of the concept of racism, its historical roots, laws, policies, and societal norms that shape structural racism. It is a call to action to actively work towards creating a more just and equitable society.
Trevor Noah's "Born a Crime: Stories from a South African Childhood" is a memoir that tells the story of the author's upbringing in apartheid-era South Africa. As a mixed-raced child, his birth was considered a crime, but his mother's love and determination kept him alive during difficult times. The book's humor and wit make it a delightful, heartwarming, and powerful read that highlights the resilience of Black people.
"The Home Place: Memoirs of a Colored Man's Love Affair with Nature" by J. Drew Lanham is a memoir that reflects the author's upbringing in a segregated community and how these experiences shaped his appreciation for nature. Lanham weaves personal stories with observations of the natural world to explore the intersections of race, identity, and environmentalism.
"Washington Black" by Esi Edugyan is a novel that tells the story of a young slave who escapes from a sugar plantation and embarks on a journey of self-discovery. Throughout the journey, the main character, Washington, struggles with his identity and learns to find his voice. The novel explores themes of freedom, dignity, and the power of love and connection, making it a captivating tale that defines what it means to be free.
Another book to consider is "The Color Purple" by Alice Walker. This Pulitzer Prize-winning novel explores the lives of Black women in the rural south during the early 20th century. It covers themes of oppression, abuse, and self-discovery, as well as the power of sisterhood and the human spirit.
"Salvage the Bones" by Jesmyn Ward is the final recommended read by WSU staff. This book takes place before Hurricane Katrina and follows a poor, African American family as they struggle to survive and prepare for the storm's arrival. This book highlights the resilience and strength of Black people in the face of adversity.
Celebrating Black History Month by learning about the experiences and perspectives of Black Americans through literature is a step towards creating a more inclusive and equitable society. WSU Libraries encourage everyone to pick up one of these recommended books this month and start their journey towards understanding and appreciation.