Office Delivery of Books and Media – Unavailable Fall 2020
We regret that Office Delivery will not be available for Fall 2020.
Please choose:
Pullman Locker Pickup (Fastest!) or
Pullman Home Delivery (US Mail) for your pickup location.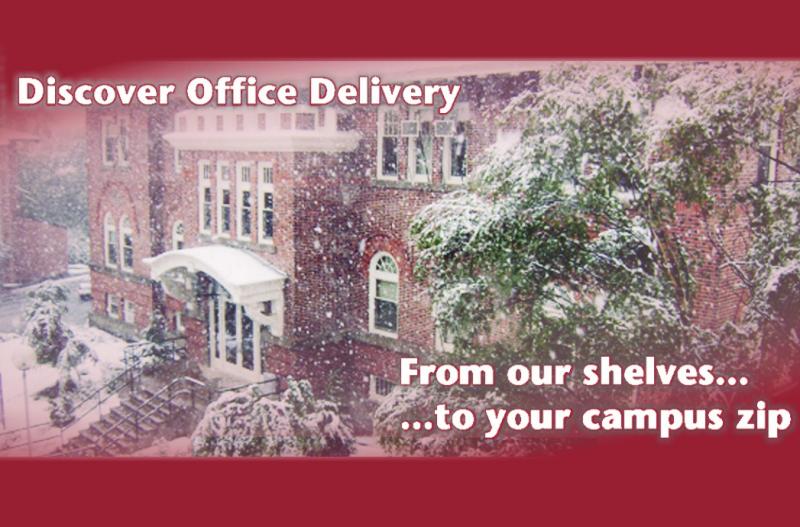 WSU Libraries offer office delivery to faculty, graduate students, and staff who have a valid four-digit WSU zip code.
Getting Delivery – Unavailable Fall 2020
To get WSU Libraries or Summit books or media, choose "Pullman Fac/Staff/Grad Office Delivery" as your pick up location when placing a request.
For interlibrary loan material, set your "Preferred Loan Delivery Method" to either Faculty/Staff Office Delivery or Graduate Student Office Delivery in your ILLiad account.
Office delivery items will get checked out to you by Libraries staff and sent via interdepartmental mail.Note: you are responsible for the item from the time we check it out to you until the time you return it.
If any requested items are too large to fit in a large WSU interdepartmental envelope, the item will be placed on "hold" for you to pick up, and you'll get a notification the requested items are on hold for you.