'The Right to Read' Screening Set for April 25
WSU Libraries will host a screening of the film "The Right to Read" at 4:30 p.m. Tuesday, April 25, in the CUB Auditorium. A panel discussion follows the film, with a variety of speakers to include WSU faculty, pre-service teachers, and graduate students.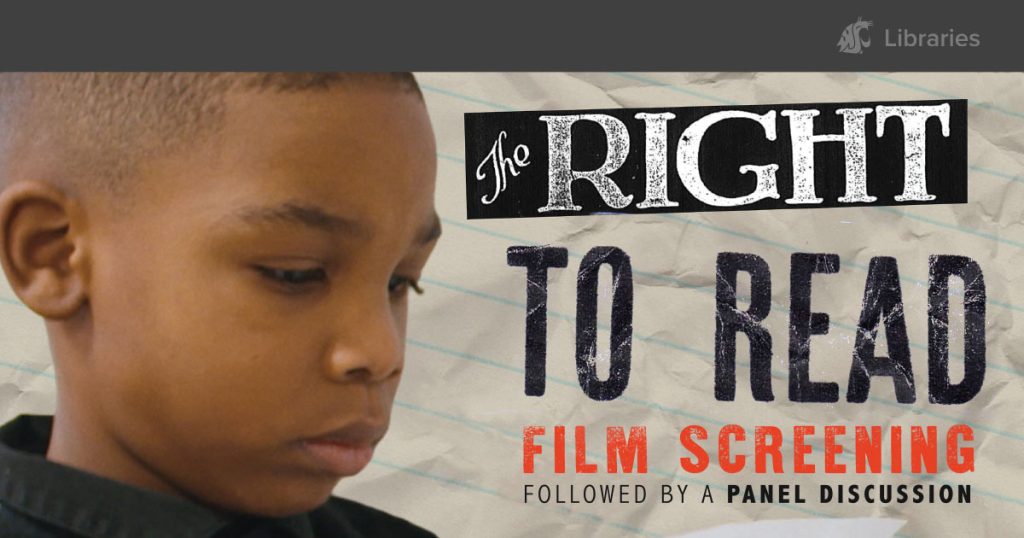 "The Right to Read" shares the stories of an NAACP activist, a teacher, and two American families who fight to provide our youngest generation with the most foundational indicator of lifelong success: the ability to read.
Thirty-seven percent of fourth-graders in the United States read "below basic," meaning they are essentially illiterate, according to the National Assessment of Educational Progress. Fourth-graders of color, with disabilities, from low-income families, and who are English learners face significantly higher illiteracy rates.
"Reading is essential for success in many areas of life, including education and personal growth," said First-Year Experience Librarian Erica England. "We should all care about literacy rates because it is fundamental to social development, cultural understandings, making informed decisions, and empathy. It is the foundation for all other learning."
Campus partners for the screening are WSU's Multicultural Student Services, Department of Teaching and Learning, and Department of English.